Let's assume we didn't close the comment in the previous section and it's still open; let's also say we want to make the modification suggested (add a getting started section).
Go back to the repository home page, open and edit the README.md file and add the following: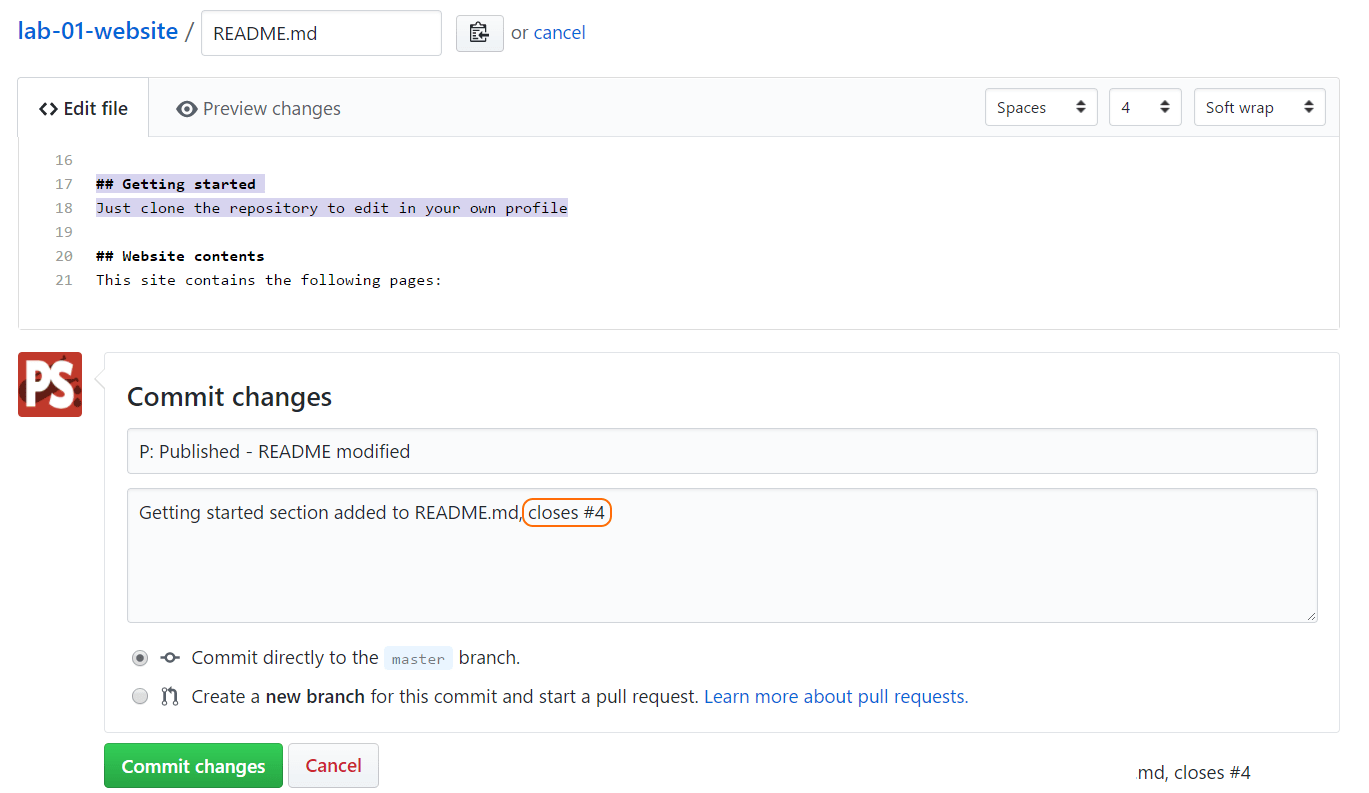 I've added lines 17, 18 and 19 to the README.md file.
I've also added a commit message and an additional comment.
The thing to notice is that in the commit message I've added the text closes #4. This is an inline command and it tells GitHub to close the #4 issue, this was the issue we created in Figure 10.32, the number is at the top, highlighted.
Click commit changes.
Go back to the issues page; the issue will now be closed so go to the closed issues tab and click the issue itself: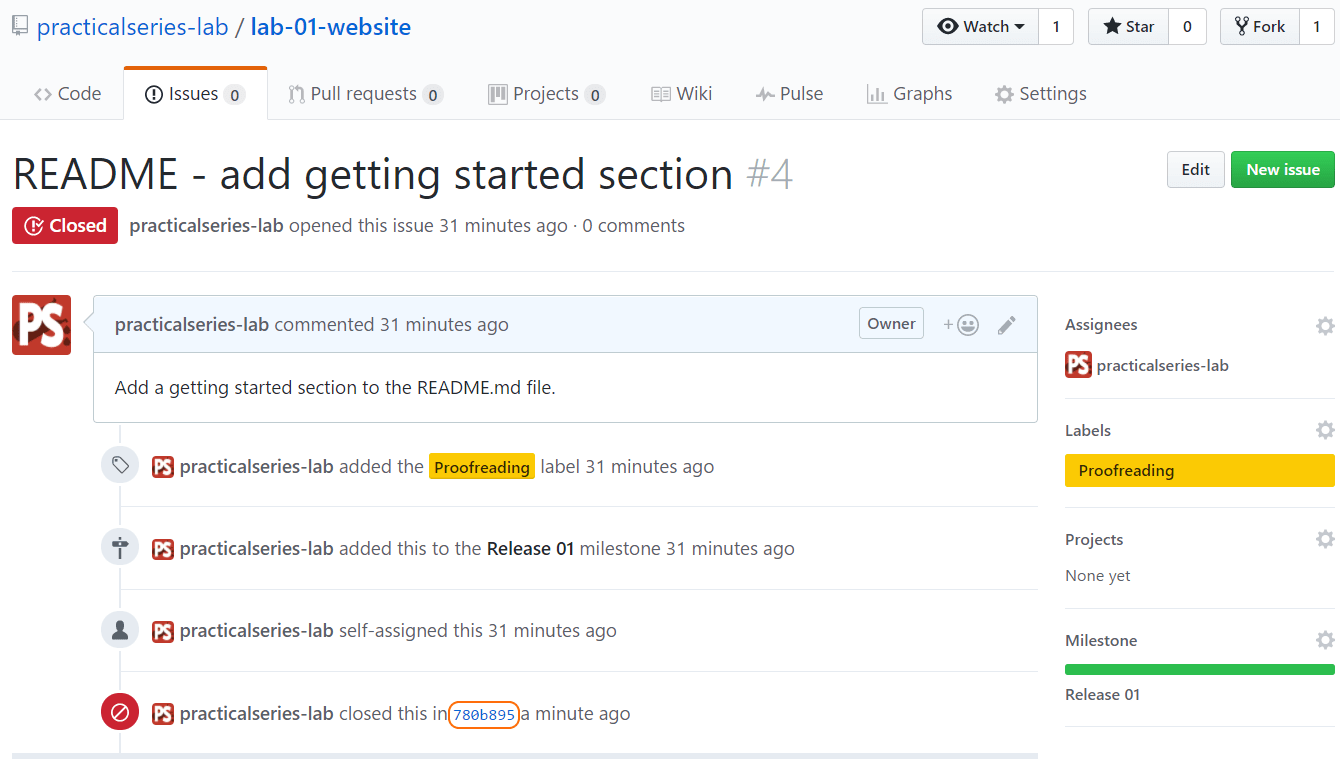 The issue is closed, and the commit number that closed it is shown: [780b895].
Note also that the milestone has been completed, this is because the only issue associated with the milestone is complete (hence the milestone is too).
The inline command closes is not the only command that can close an issue, the following all do the same:
close

closes

closed

fix

fixes

fixed

resolve

resolves

resolved