In Git, branches are simply a group of commits (or even just a single commit).
Branches allow a project to be modified in sensible and controllable ways; let's think about the website example we made in the previous section: lab-01-website.
If we look at what we have so far as a series of commits, we have this (Figure 2.12):
We made our first commit [37bb05a] at a point in time, and sometime later we made our second commit [88934e8]. These two commits already exist on a branch, the master branch. Now so far we haven't mentioned branches, but that doesn't mean we haven't been using one.
When we created (initialised) the repository in section 2.2.1. Git automatically created a branch for us (Git always has to have at least one branch). By default this branch is called the master branch; it is this branch that we have been working on all this time.
There is nothing special about the master branch, it is just the first branch created in the repository and by default Git always calls it "master". It is perfectly possible to rename it or even delete it. But don't.
Virtually every project ever created with Git or GitHub will have a master branch. Not because it is special or particularly important, but because everybody just keeps it. In this sense it has had importance thrust upon it; the master branch has become the default branch for deployable code. This is just a convention you understand, there is absolutely nothing special about the master branch itself, but it is a convention I use and I explain it in the best practice section (§ 2.4.2 and appendix b).
In Figure 2.12 I've added a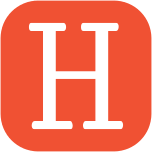 symbol; this is, in Git parlance, the head. The head (by default) points to the latest (most recent) commit on the currently active branch. In this case it is on the master branch (the only one we have) and points to commit [88934e8] which is the most recent commit.
So what do we do with branches?
Well let's suppose that our index.html page is finished and we're completely happy with it and its finished code is sitting at commit [88934e8].
Now let's suppose that we want to add another page called 01-intro.html. In my best practice model for branching (§ 2.4.2), the tested deployable code is always on the master branch. Any development work needs to be done on a new branch. In this case we will call it the dev-01-intro branch (I start development branches with dev for clarity; in later sections I abbreviate this to d-).