This section is entirely optional; we don't need a difference and merge tool for Bracket-Git (we'll use Brackets directly). I've included it only for completeness; it finishes the Git installation properly (the command line stuff) and provides a much better tool for comparing the differences between files and allowing these files to be merged together in a sensible way if a conflict exists.
Install it if you want — it won't make any difference (ha!) to what we do, and I won't be using it. If you are tempted by the command line interface though, it will make life much easier.
The difference and merge tool highlights differences between two versions of the same file. This is usually required if two people have made changes to the same part of the same file. The merge aspect allows the differences to be reconciled and merged back into a single file.
Generally, I don't like the idea of two people working on the same file at the same time, but it can happen and this is how Git deals with it. So it needs a merge tool.
The one I use is p4merge, this is a free package made by perforce and was recommended to me—I find it works well and is easy to use; that said, I haven't tried any others (there's a lot of them out there).
Perforce provide various management and technological development tools (at least I think they do — their website is full of those phrases that I read, and although I understand every word, I don't actually know what they are saying. It's some sort of managementeese language, understandable by managers but not by engineers — I shouldn't be too rude, they are allowing people to use their stuff for free). Their website changes frequently and it can be difficult to find the download page. The easiest way is to do a google search for:
P4merge download
This gave me the following results (Figure 3.16):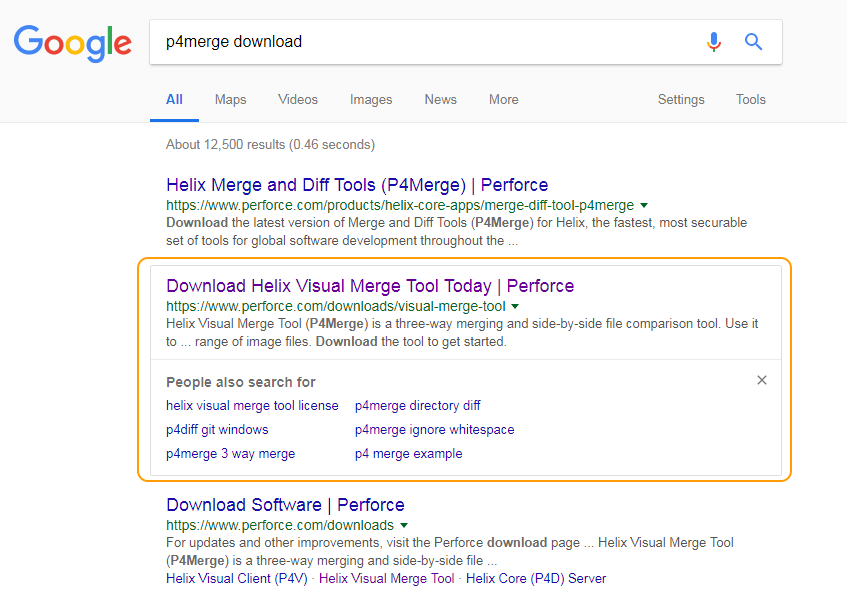 It's the second one down and links to the download page. It will look something like Figure 3.17: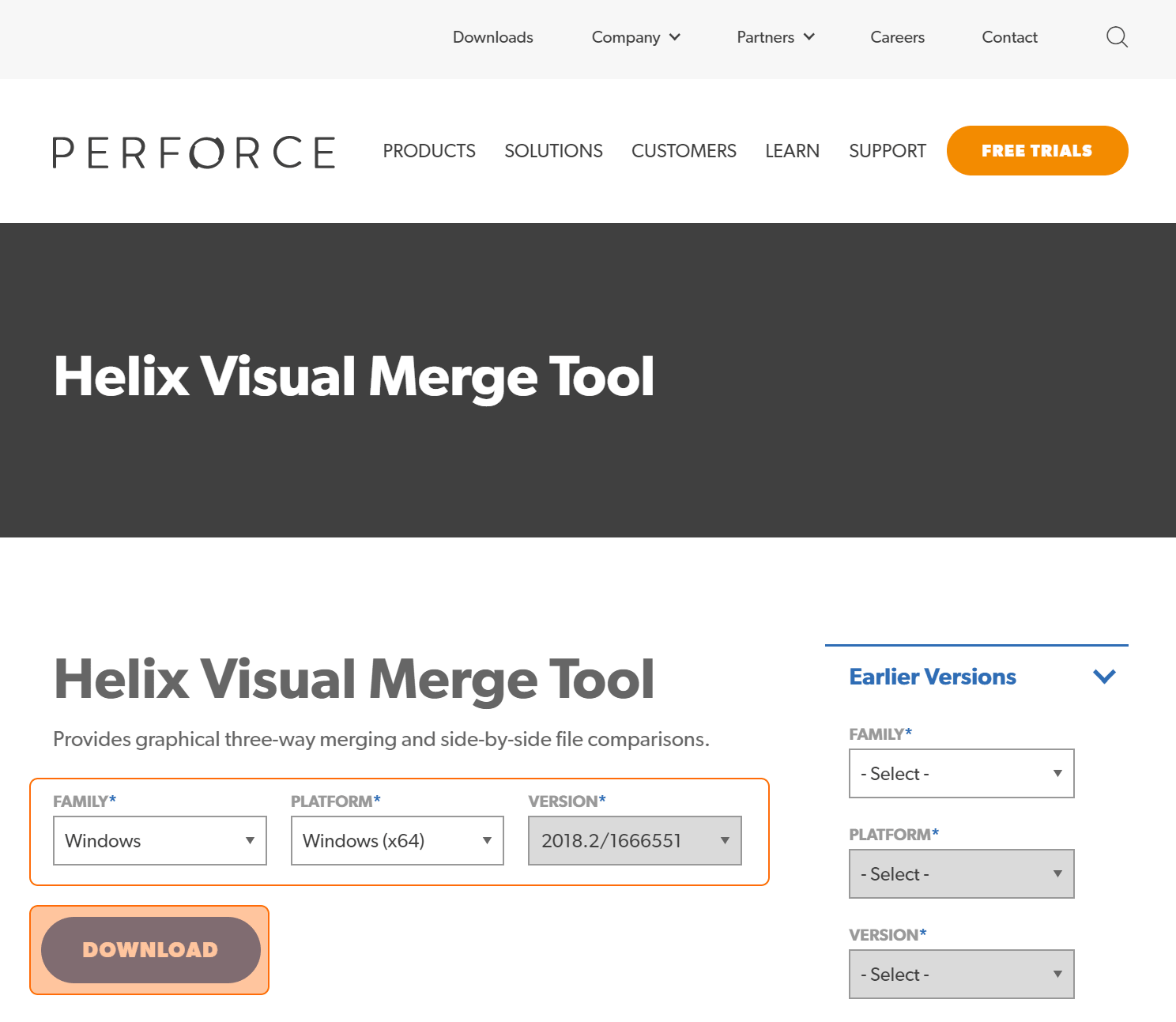 Select the family and platform (in my case windows and windows x64) and click download. This gives the registration page (Figure 3.18):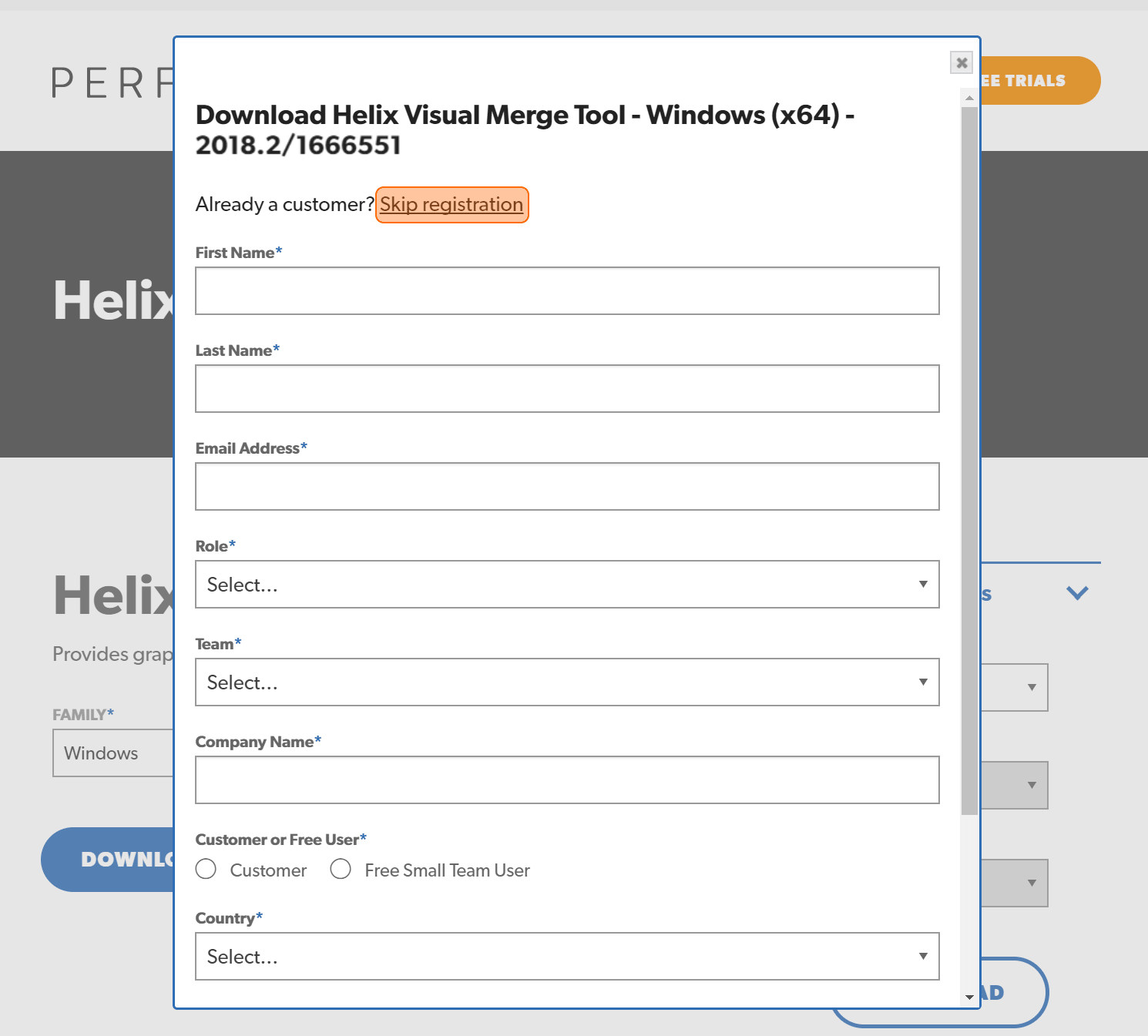 You don't have to register, click skip registration. Finally, the download starts (got there in the end).
This will download the P4Merge installation file, in my case: p4inst64.exe.
Run the file, It may or may not install the redistributable version of C++ (depends if it is already installed), after which it opens a Helix Core splash screen, the following screen gives the Select Applications dialogue (Figure 3.19):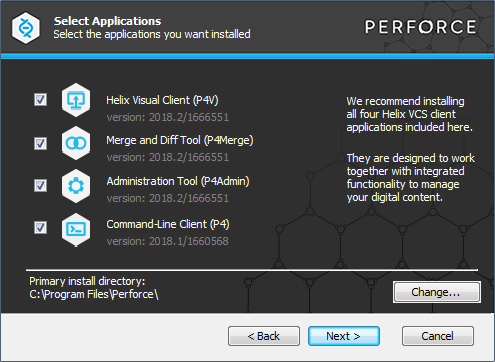 The only thing we need is the visual merge tool (p4merge), deselect everything else (Figure 3.20):
Click next and then install to install the programme, there are no more option screens.