Go back to the releases page Figure 9.81) and click the draft a new release button: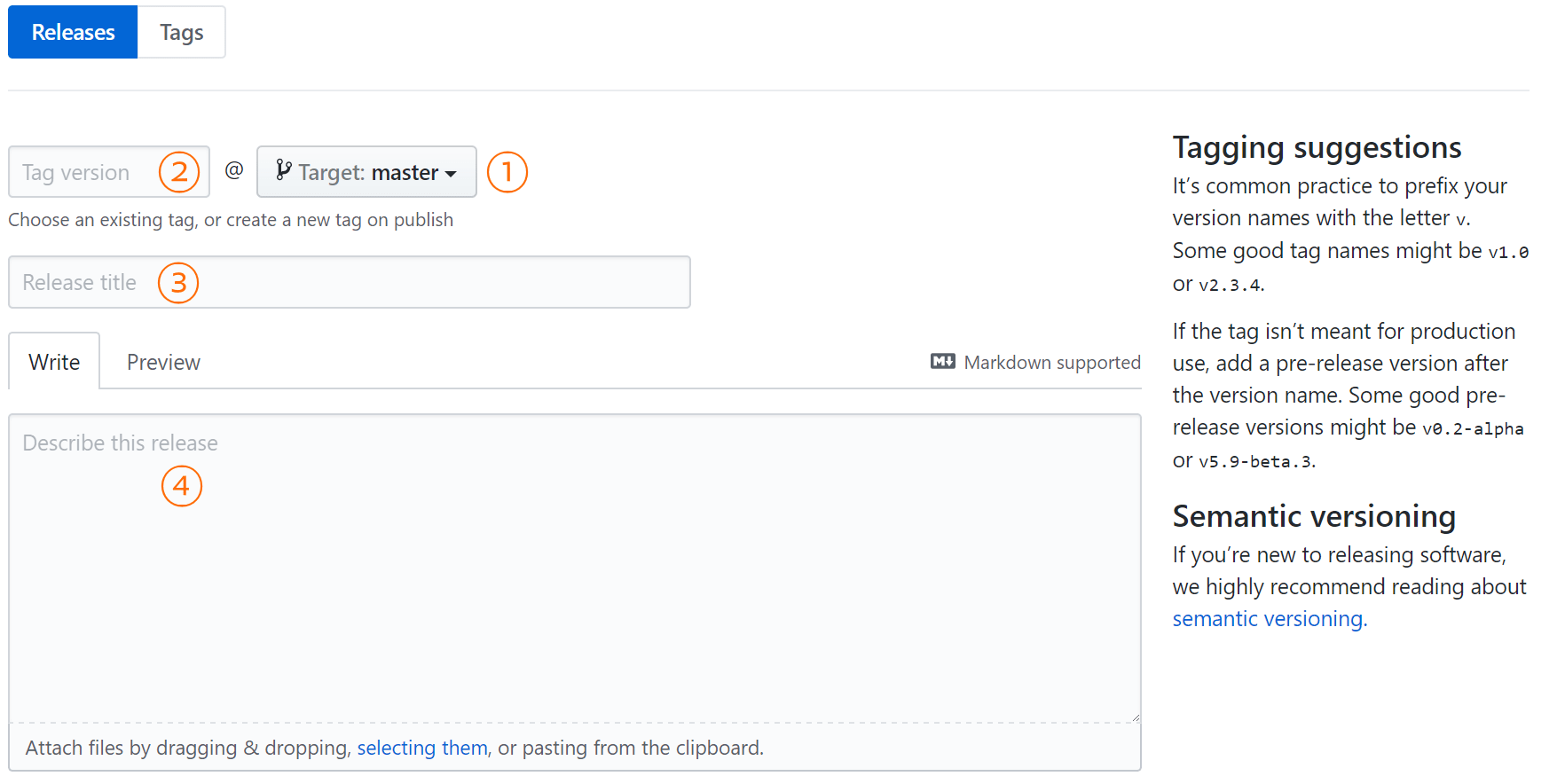 The main thing here is point 1, this is currently pointing to the head of the master branch [8de9bf2], it just says target master but that's what it means (the head of the selected branch).
It's possible to select lots of thing from this button: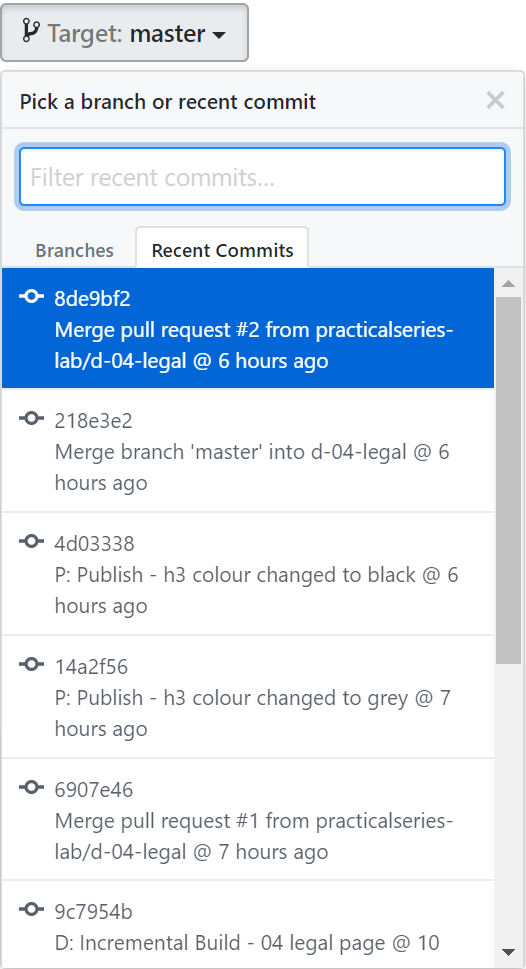 If you click the recent commits tab it gives a list of all the commit points in the project. This allows any commit point to be given a release (and a tag).
Leave it set to the top commit [8de9bf2], we'll tag the latest commit point.
The next thing is point 2, this is the tag name, call it P07, it should look like this: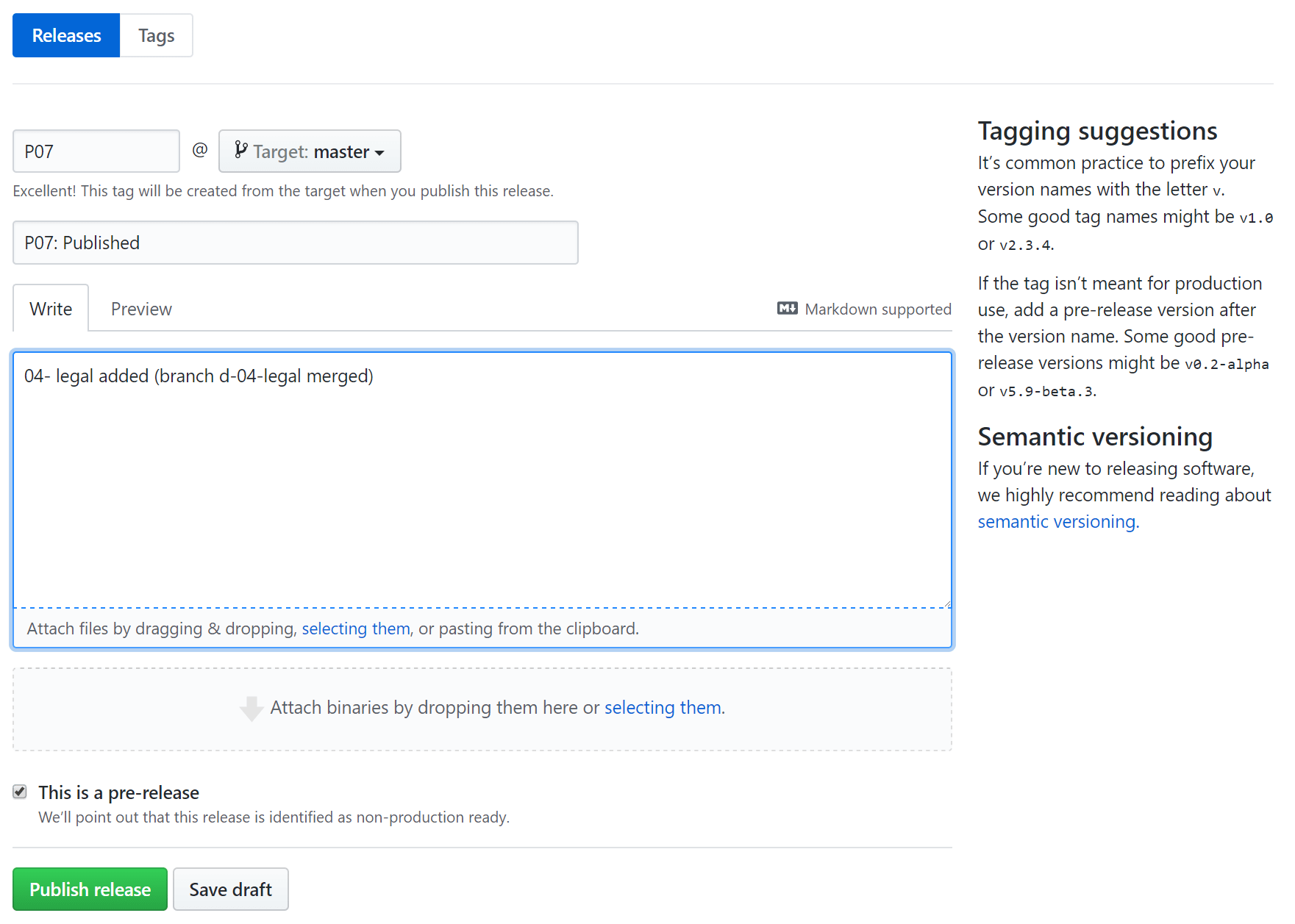 A release title can be added, point 3, and a description, point 4; both are optional.
There is also a pre-release tick box, this again is optional, it affects how GitHub shows the release, if it is a pre-release (this one is), tick the box.
The finished article should look like Figure 9.88. Click the publish release button to complete the operation.
This takes you back to the releases page and it now looks like this: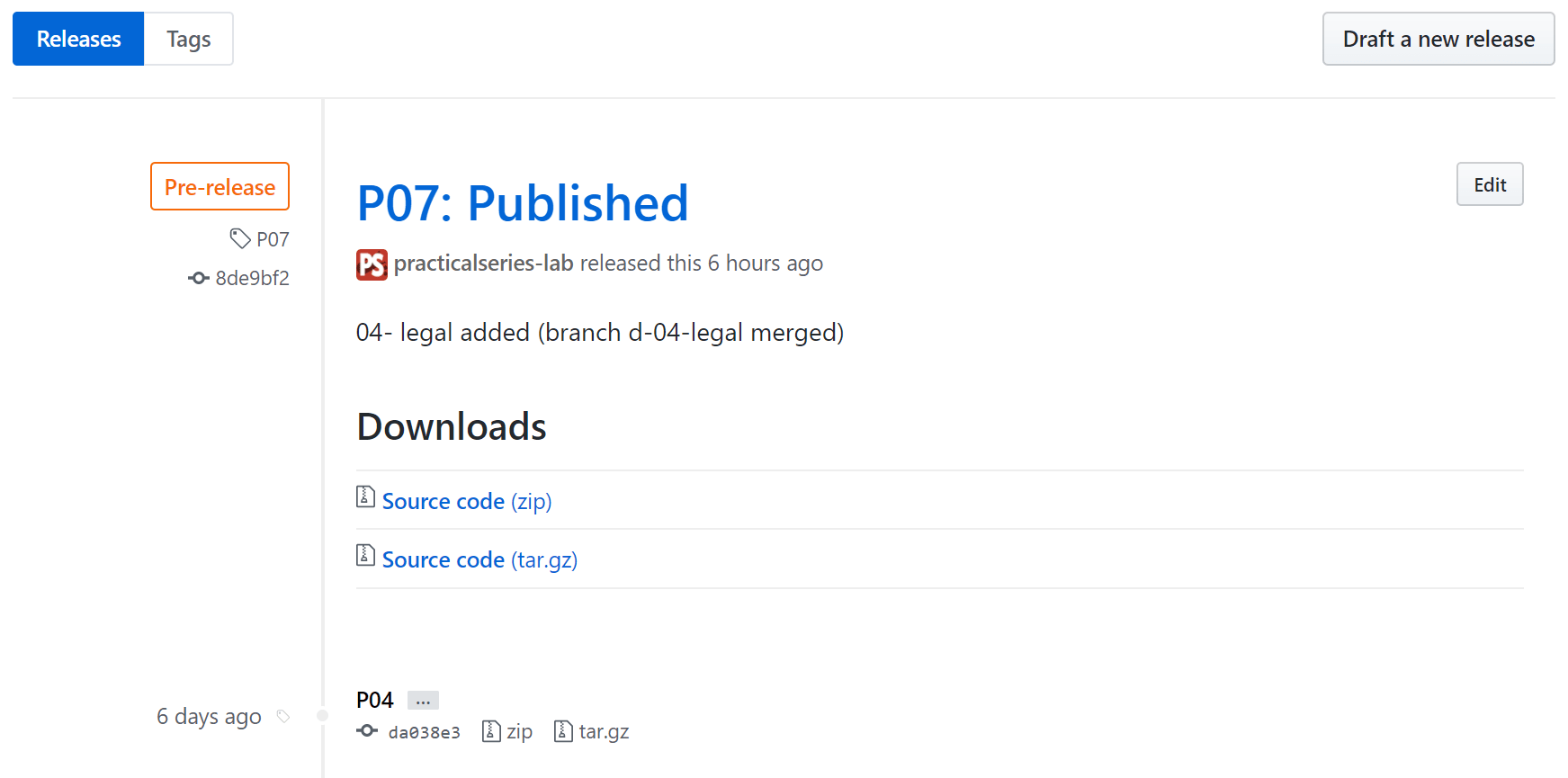 It looks a bit more impressive than the ones we had before.
Go to the tags page and you will see we've added the release as a tag too:

There it is, if you pull this into Brackets, the new tag will be there too.