The reset and checkout functions are normally available when looking at the commit history of a project; however the functions must be enabled in the Bracket-Git settings.
Open the lab-01-website project in Brackets (this is the project we developed in section 6) and activate the Git pane by clicking its icon in the right side bar (

).
To access the Brackets-Git settings, either click the settings button in the Git pane

, or select file → git settings. They open the following settings dialogue box: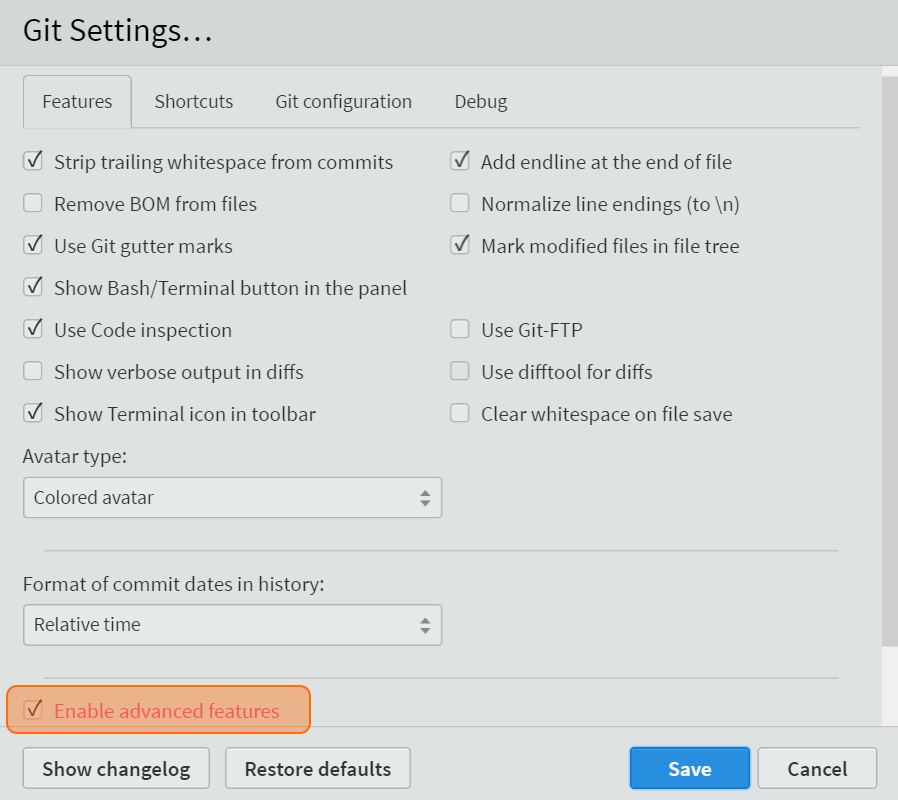 The thing we need is at the bottom. Make sure enable advanced features is active (ticked). These advanced features are the very reset and checkout functions we're looking for. That's it, click save and if you made any changes it will prompt to restart Brackets. Let it.
To see if it's worked, click the commit history button in the Git pane

and then click on any commit line to open the commit information screen (see § 6.3.3 for detailed instruction). You should have something like this: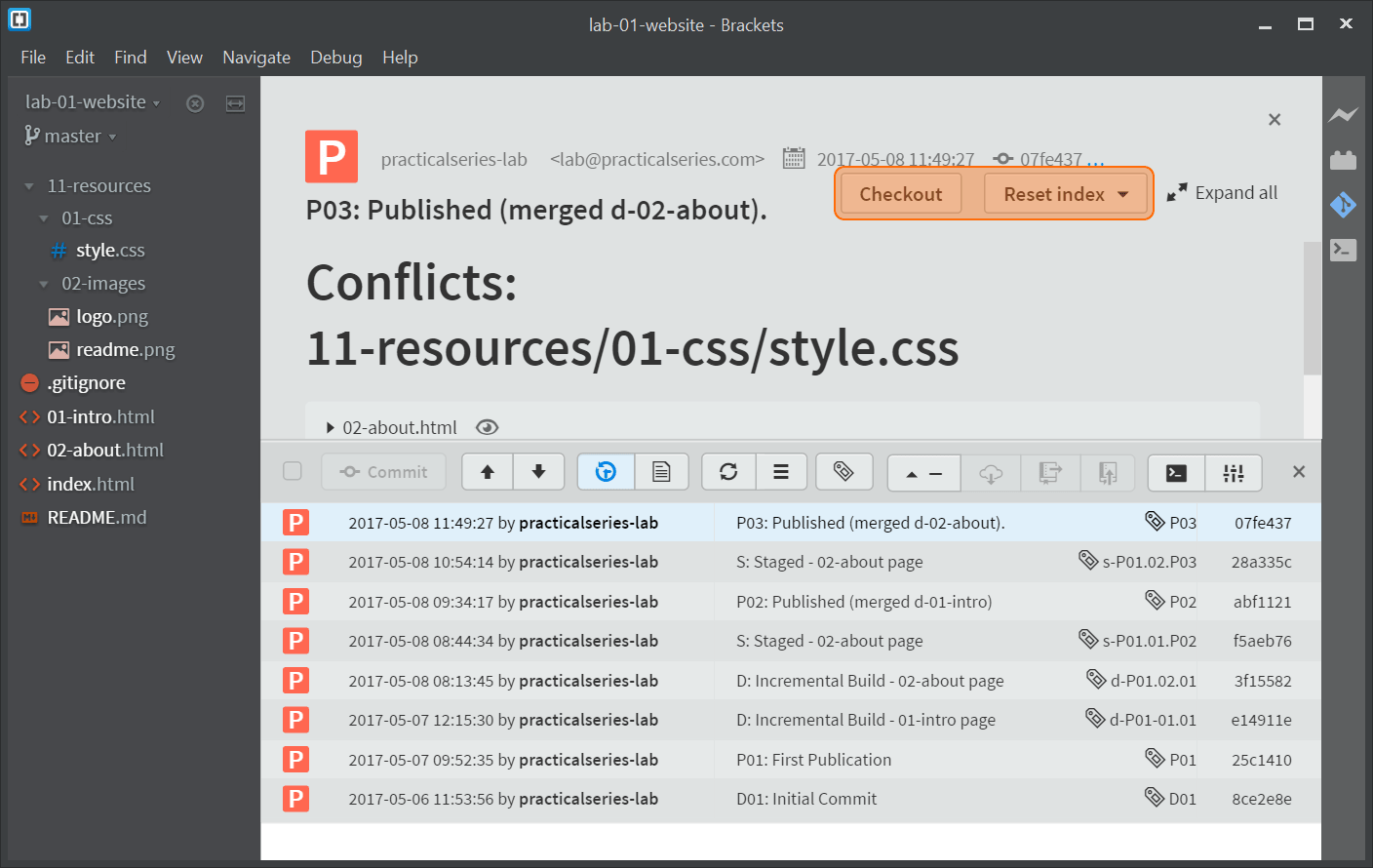 The buttons are at the top (highlighted in Figure 7.2).
If you were to untick the enable advanced features, the buttons would disappear.