This is easy. Just click the small arrow to the right of the master branch in the left hand file tree and select create new branch (Figure 6.44):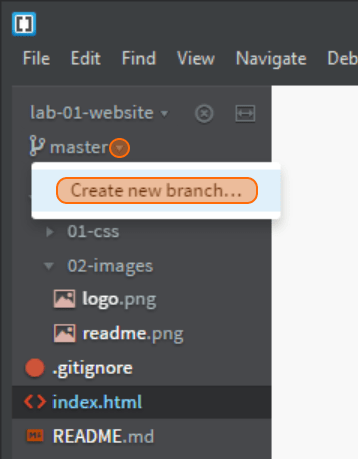 This opens the Create new branch dialogue box:

If we had more than one branch, we could choose which branch to split from (origin branch). In our case we only have the master branch and that's all we can choose.
Enter the name for the new branch; call it d-01-intro.
Brackets will automatically switch to the new branch (Figure 6.46).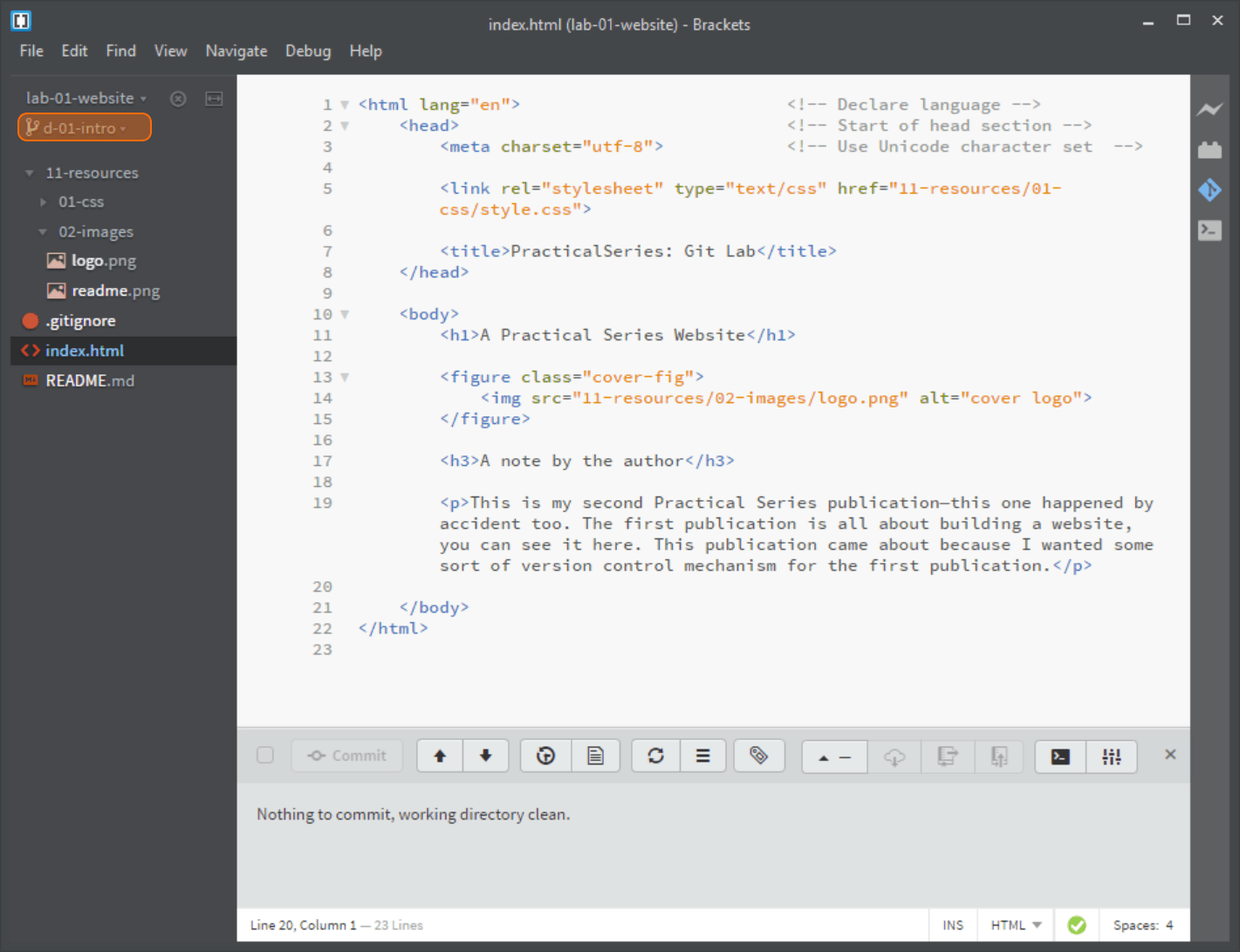 I've highlighted the new branch in the file tree (highlighted in orange). Notice also, that although we are on a new branch, nothing has changed, Brackets is still reporting Nothing to commit, working directory clean.
The workflow diagram now has a branch—woohoo (These diagrams are now reminding me of the opening sequence to Dad's Army):