I said before, "you can't switch branches if you have uncommitted changes on that branch".
Switch back to the d-01-intro branch and open the 01-intro.html file. Add some text into the <h3>Introduction</h3> line (line 13) and save the file. The file status will now be modified: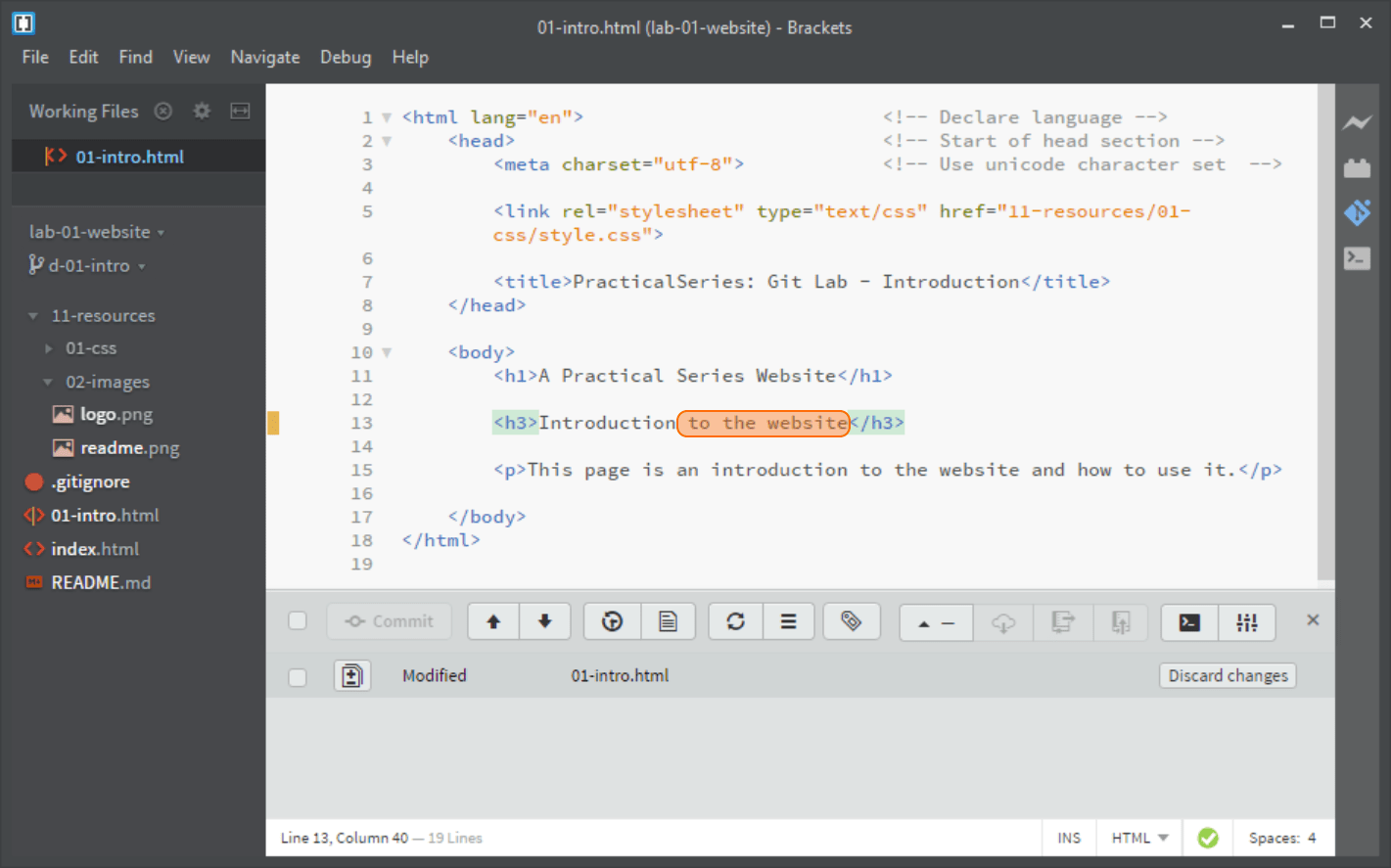 If I now try to change back to the master branch I get the following message: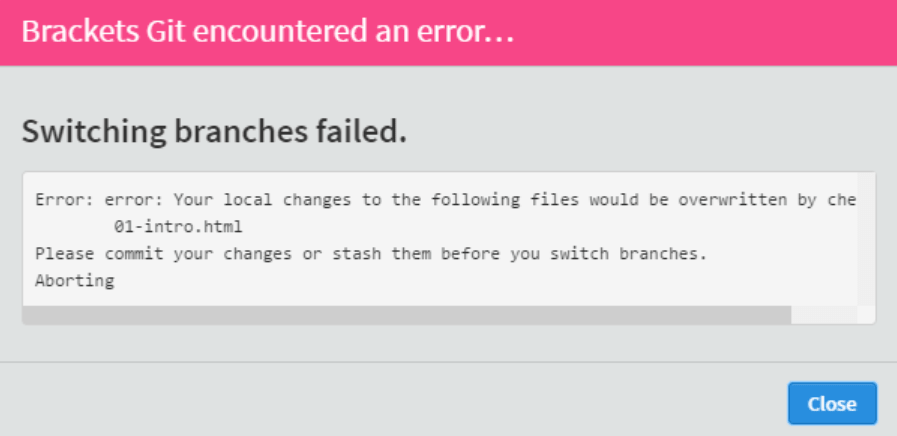 Brackets won't let you change branches if you have uncommitted changes.
Again this confirms what I said in section 2.3.2:
YOU CANNOT CHANGE BRANCHES IF YOU HAVE
UNCOMMITTED CHANGES IN YOUR WORKING COPY
Always commit changes before switching branches.
See the footnote in § 2.3.2 for the reasons why.